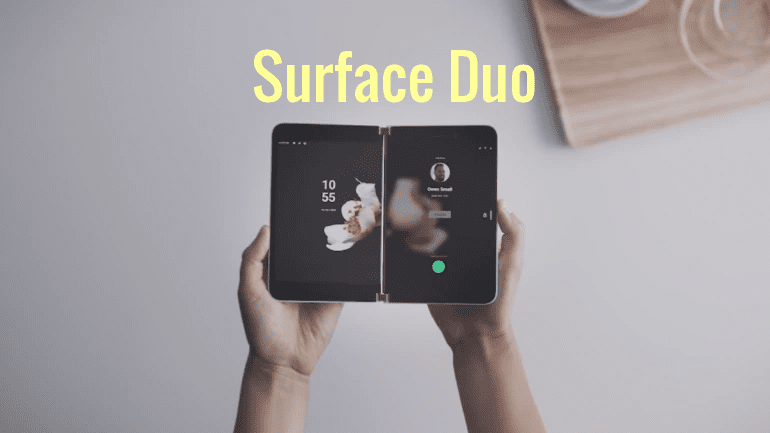 Microsoft's dual screen Surface Duo
Microsoft's Latest Attempt at Smartphone Market
As you know Microsoft last built its own phones, we got the underwhelming Lumia 950 and 950 XL — a pair of devices that were meant to usher in the age of Windows 10 Mobile, but ultimately couldn't do the job. This time Microsoft plans to introduce something different on Wednesday where it announced a bunch of new hardware products that came as big surprises. In a time when leaks reveal almost everything about upcoming devices, Microsoft managed to keep a tight lid on the new Surface Neo and Surface Duo devices. These are two foldable products from Microsoft that offer dual screens and new UIs. The Surface Neo is the larger of the two devices and runs on Windows 10X, while the Surface Duo is a phone that is powered by Android.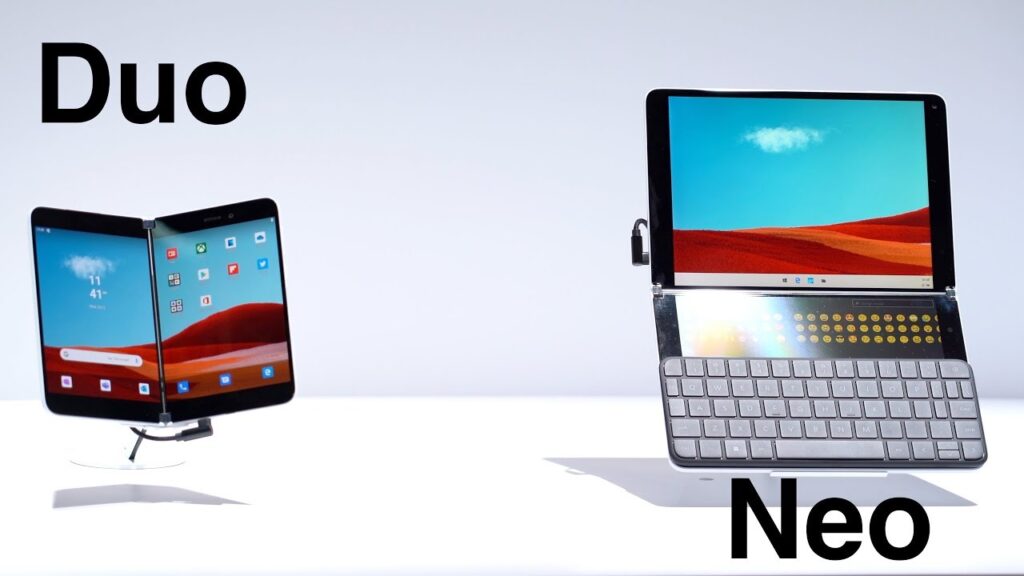 The Surface Duo stole the show and rightly so as it comes after years of rumours that Microsoft was building a Surface Phone. But the Surface Duo is quite different to what everyone expected to see. It's not a typical smartphone, but rather a miniaturised version of the Surface Neo. The details are pretty scarce for now, but here's what we know. Each side uses a 5.6-inch display that come together thanks to a 360-degree hinge, and when it's time to take a phone call, you can simply fold one of the screens behind the other to make the Duo easier to hold. At this point, it's not clear whether you can fold a screen back to use a single screen for traditional Android apps, but it's a very safe bet you can.
"You are going to talk about it as a phone, and I get that," Microsoft chief product officer Panos Panay said at a Surface event in New York of Duo, which will be available late next year.
You can text; you can write; you can do what you want, make no mistake this product is a Surface. The Duo and a separate foldable Neo tablet came as a surprise at a New York event where the tech titan unveiled its latest lineup of Surface computing devices. Microsoft years earlier surrendered the smartphone market to operating systems from Apple and Google after its own line of Windows-powered handsets failed to gain traction.
The two screens can run a single app or two different apps at the same time. You can even use the Duo in landscape mode, turning one screen into a keyboard, as seen previously on the LG Dual Screen. The Surface Duo is powered by a new version of Android that resembles the Windows 10X OS that runs with the bigger Surface Neo. That focus on actually getting stuff done on multiple displays was the ethos Microsoft ran with last time, too. One of the biggest draws for its earlier Windows 10 Mobile platform was Continuum, which let users connect their Windows phones to external displays, augment them with Bluetooth keyboards and mice, and effectively get the standard Windows experience. While other smartphone makers eventually implemented their own Android desktop modes, the idea hasn't really expanded beyond its original niche.